Standing 1200mm above ground level and constructed from 50mm x 8mm solid flat bar posts with a 20mm round top rail and five 16mm round lower rails this fence is truly as solid as they come. This type of fencing is ideal for retaining stock and will truly last for years to come. On average a 100-meter run of this galvanized fencing weighs a staggering 2800 kg.
We have supplied many miles of this type of fencing to a wide range of farms, estates, schools, equestrian centers and park lands. We supply all parties from domestic customers to fencing contractors. Our unique installation system means that welding is not required. This type of fencing will easily follow the contours of the land and is flexible enough to bend round corners or we can manufacture special angle posts to suit your fencing runs.
Fencing is priced at £30.00 +VAT per meter and includes a hot dip galvanized finish. The price is for collection only. Should you require delivery please contact us with your address details. Prices vary with quantities ordered so please get in touch and request our competitive prices for your needs.
This style of fencing is available at a reduced height from 800mm,900mm,1000mm,1100mm and standard 1200mm with reduced quantities of railings as the fence height reduces. Please contact us for details. Gates are available to suit all styles of fencing.
We are happy to advise installation experts on request.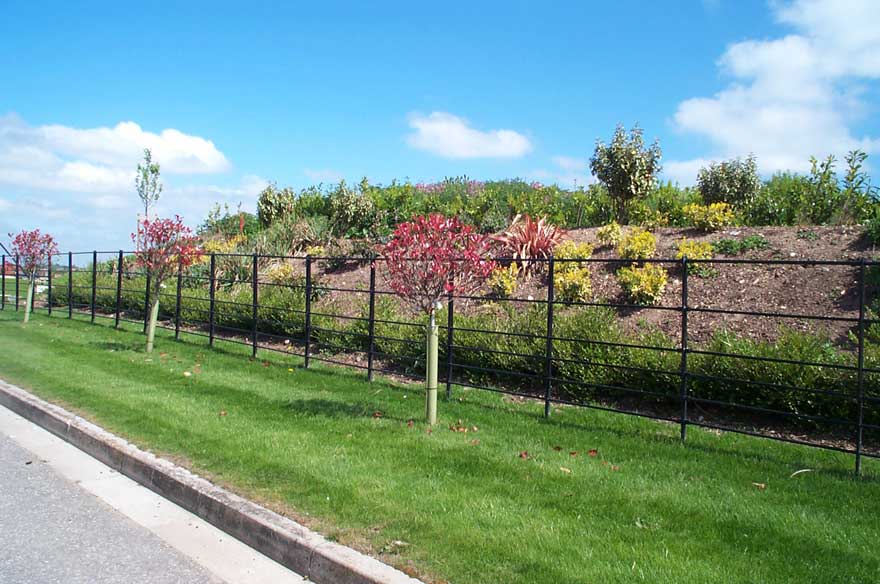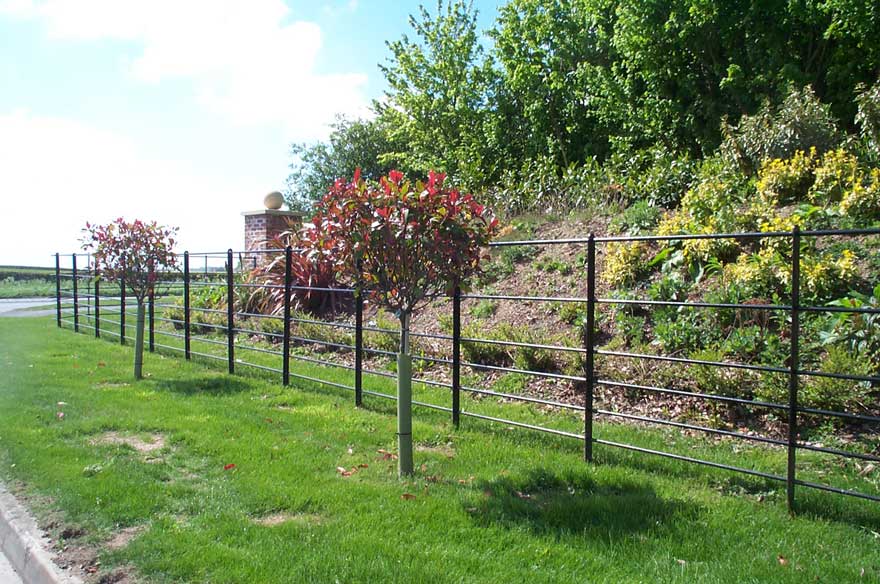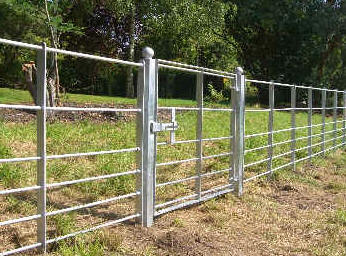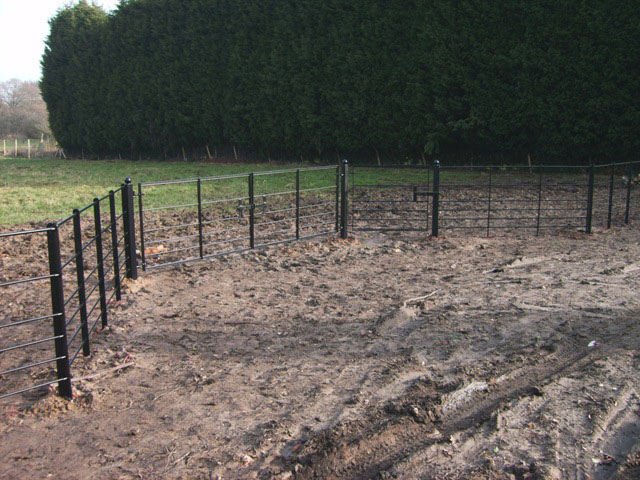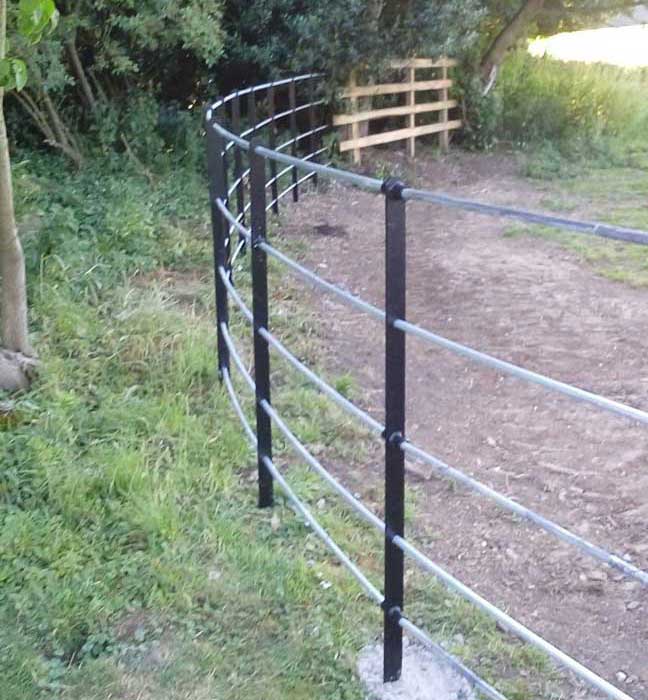 Type 1 Estate fencing Rail Widths
ALL MEASUREMENTS ARE TO THE CENTRE OF THE RAILS